Recently, mobile asphalt mixing plant has attracted more and more attention of entrepreneurs, and there is every reason for this. Such a mobile asphalt mixing plant is modern, promising, convenient and comfortable and in some cases inexpensive. A mobile asphalt plant is a plant on wheels or a transportable type, so that it can move in any direction and at any distance.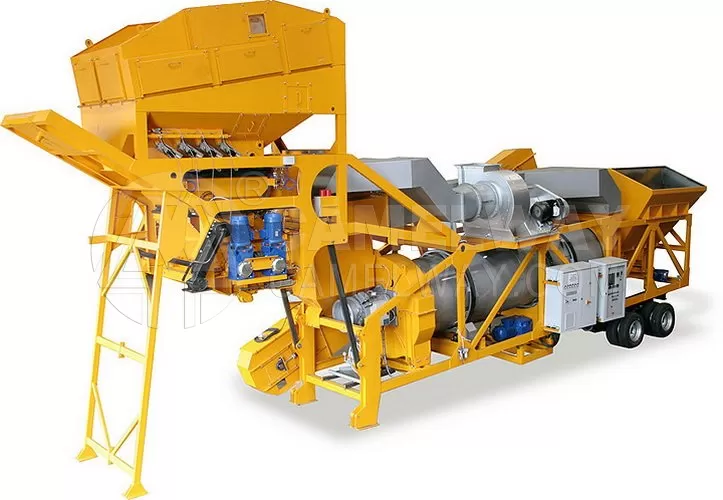 Mobile asphalt plant advantages
Mobility - is ensured by the fact that all components and assemblies are placed on trailers, which allows you to move a mobile asphalt plant at any time to any place necessary for the performance of work.
It does not require a serious, powerful, expensive foundation, and some mobile plants for the production of asphalt may be installed directly on road reinforced concrete slabs.
The mobile plant has a mounted electrical system, piping and compressed air systems are also mounted, and all you have to do is connect the individual modules. To prepare the plant for work, the participation of highly qualified specialists is not required, an average level specialist can easily cope with the installation and subsequent operation of the plant.
A mobile asphalt plant is what will allow you to produce high-quality asphalt concrete at low costs.