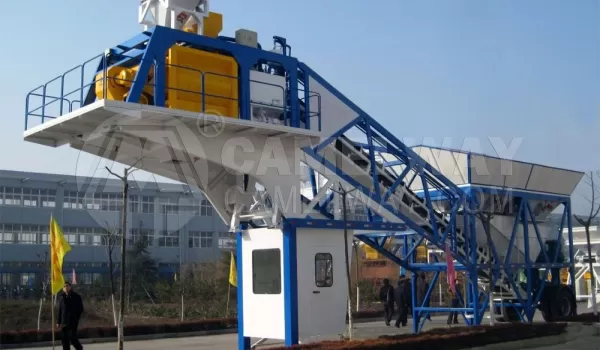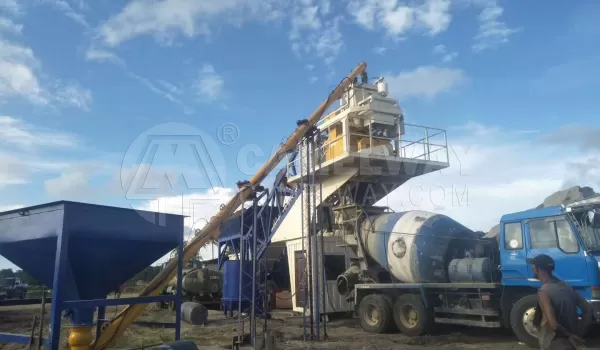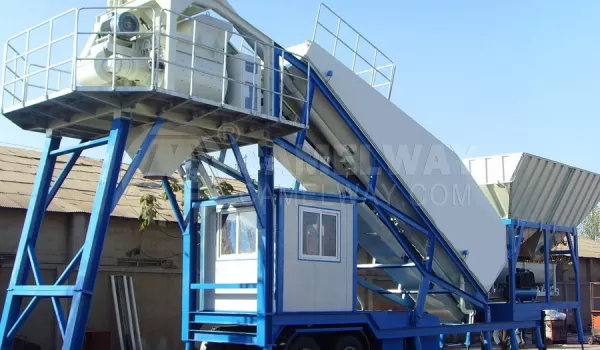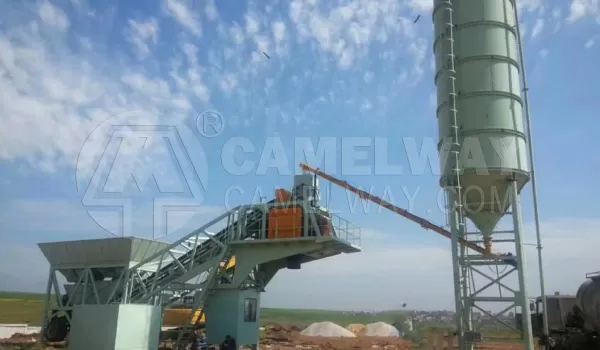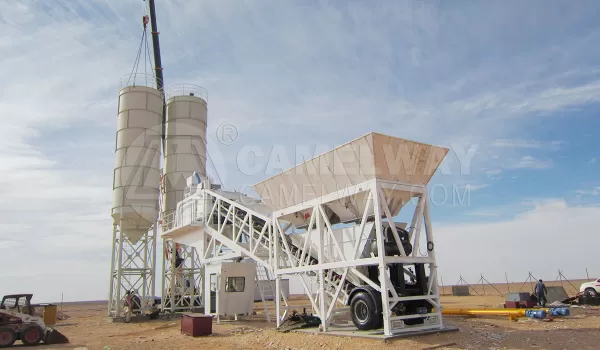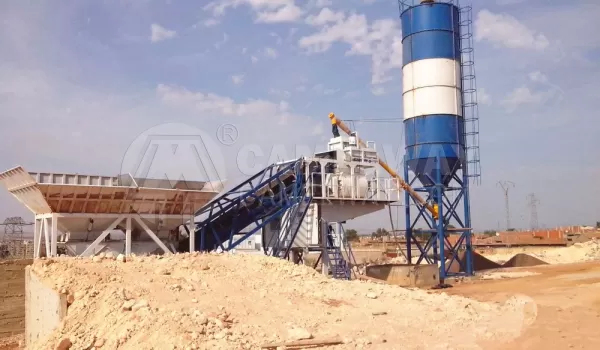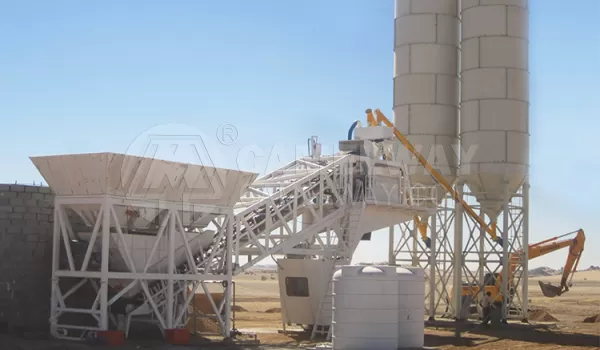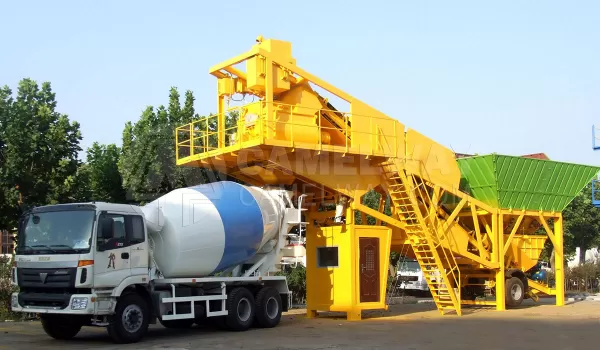 Mobile Concrete Batching Plant Manufactured by Camelway Machinery is a full moveable Concrete Batching Plant that mounted on a truck frame. It can be moved by a trailer or tractor, which also complies with road transport regulations and can quickly mobilize to any destination at the request of projects. Camelway Machinery offers Mobile Concrete Batching Plant for temporary work, capacity from 20 to 120 cubic meters per hour.
The advantages of a mobile batching plant include the ability to quickly get fresh mix of the required composition, since concrete is prepared directly at the construction site. This eliminates the change in the properties of the concrete mixture that occurs during transportation over long distances. The disadvantages of mobile solutions stem from their advantages: due to the compact arrangement of nodes, access to individual nodes for repair or replacement can be significantly difficult, aggregate bins have a limited volume, materials are not always fed at an optimal angle. Mobile concrete plants are easy to disassemble and assemble, welding operations are not required. This allows you to quickly transfer equipment to another facility.
Due to the compact arrangement of the nodes, access to individual nodes for maintenance or replacement is very difficult, the volume of the aggregate bins is limited and the material is not always fed at the optimum angle. It should be noted that the mobile concrete plant is not a absolutly foundation free plant that is also needed to do some extra work to ensure the safe and stable operation of the mixing station.
For projects with a long construction period and without frequent transitions, we do not recommend the mobile concrete plants. If you are not sure which equipment to use, please feel free to contact us to get professional advice.